Company Information
Company Name: OFF inc.
Establishment: 2020
Website:
https://off-inc.com/ (corporate site)
https://tokyo-mooon.com/ (Owned media)
Location: Tokyo, Japan (headquarter & CBD Shop)
No. of employee: 10-20 (including part-time)
Business:
Wholesale of CBD raw-materials
OEM for Cannabis products
Operating owned-media relating CBD & CBD retail shop
Mission: Spreading cannabis as a new culture and industry, enrich our lifestyle
Job Description
Job title: Analyst/Associate
Objectives of this role: Conduct market research on Cannabis & Hemp in Thailand especially cultivation & extraction segment. You will also research about the licenses & regulation of both Cannabis and hemp (Such as (1)how to apply the license, (2)What do we need for the application, etc). This research will be report to our management team and they will make a decision based on your report. Thus, this role is highly significant for us. Once, we set up a Thai branch, we are more than welcome to hire you as a first employee (If you wish so).
Must: Analytical Skills, Business Development Skills, English (Business level both speaking & writing), Thai (Native level)
Location: Remote (If you are in Thailand)
Employment Type: Contract, Part-time, or Internship (We are more than welcome you to be a full-time once we set up a company in Thailand )
Recruiting Policy
We believe that our people is the most important key factor to unlock our business potential.
We emphasis on the following "Value" in our company.
Entrepreneurial Sprit
Professional Mindset
Playfulness
Oneness
Recruiting Process
Submit your CV (Linkedin or info@off-inc.com)
Management interview
CEO interview
Probation period (80h)
How to Apply
Please contact us via the contact form below or to our email address.
E-mail address:info@off-inc.com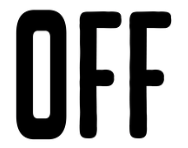 About Us
We are global cannabis company based in Tokyo, Japan. Our company name, "OFF", comes from "OFF the rails" and we are creating our own rails by ourselves.
Although majority of people still have negative image on marijuana, we believe the potential of marijuana for medical & recreational use.
At this time, we import cannabis raw materials such as CBD isolate & distillate, CBN, CBG, CBC, and terpene from the US.
Then we supply it to companies who wish to produce CBD product. Also we provide OEM service to support making CBD product.
In Japan, it is prohibited to cultivate cannabis/hemp by regulation. Thus we are considering to expand our business into Thailand for entering the cultivation & extraction of hemp/cannabis. So that we can integrate the value chain vertically.