We are looking for CBD manufacturers or wholesalers who hope to export and sell CBD products in Japan. If you prepare the sample, we can support "Export procedure" and "Marketing" to enter market in Japan.

There are great opportunities in the Japanese market. If you are interested in exporting CBD products to Japan, please feel free to contact us.
1. Why Japan?
1-1. Huge Healthcare industry
Japan has a population of 120 million and is in the top 10 in the world. Due to the high average age, there is a huge healthcare industry and the market is expected to continue expanding.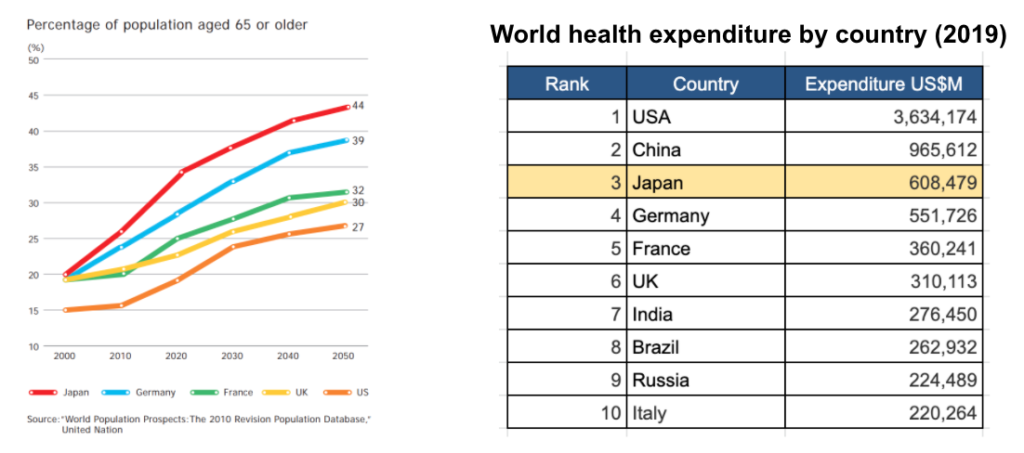 1-2. Good timing for entry
Currently, Japan is prohibited from growing cannabis by the Cannabis Control Law, and CBD products and raw materials are 100% dependent on foreign countries.
Cannabis-infused products are beginning to attract consumer attention and imports of raw materials such as CBD, CBG, CBN and terpenes are also increasing.
The market is still Introduction phase but starting now, you can gain first-mover advantage because it will grow by entry of Japanese big companies.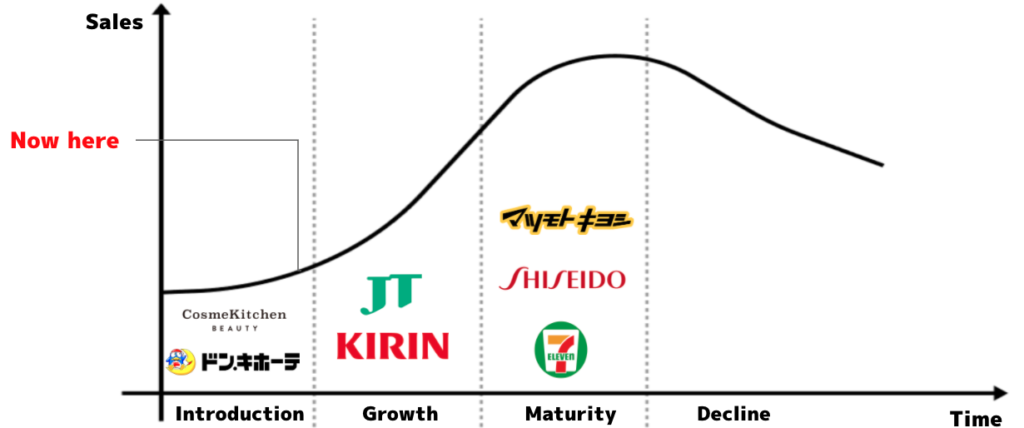 1-3. Opportunities for International CBD Brands
CBD companies in the world begin exporting their products. The following companies are popular in Japan. Estimated sales is more than $ 1 million.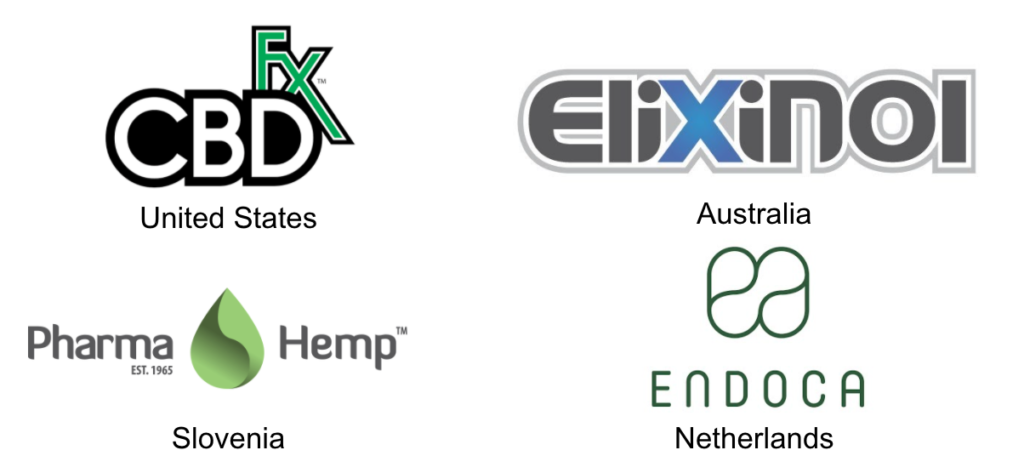 It will become strength that if we can import and distribute the latest products that cannot be made in the Japanese factory from countries that CBD-related technology is more advanced than in Japan.
2. Marketing Service
2-1. Key success factor in Japan
We predict products that meet the following conditions sell well.

The laws are strict and the Japanese are more aware of the dangers of cannabis than other countries, so safety and transparency in the production process is important.
Also, CBD is more expensive than normal supplements, so it's important to get it more reasonably priced and to make the effects felt stronger.
2-2. Sales on our media and website
We run a CBD media and online store called "tokyo mooon"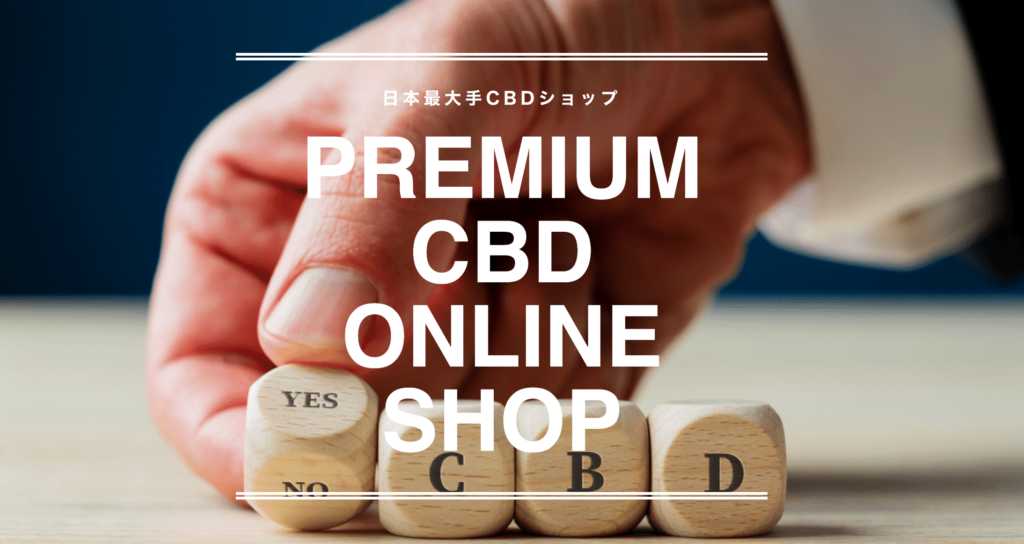 These allow you to inform Japanese users of your product.
You can expand your distribution network by reselling your products not only to consumers, but to many companies that buy at wholesale prices.
In addition, just send us the information of the product you want to sell in Japan, and we will post it on EC or translate it into Japanese.
2-3. Sales on Marketplace
The e-commerce market in Japan is dominated by Rakuten, Yahoo japan, and Amazon's BIG3.
Since Amazon cannot list CBD products due to listing restrictions, we will list products on Rakuten and Yahoo japan.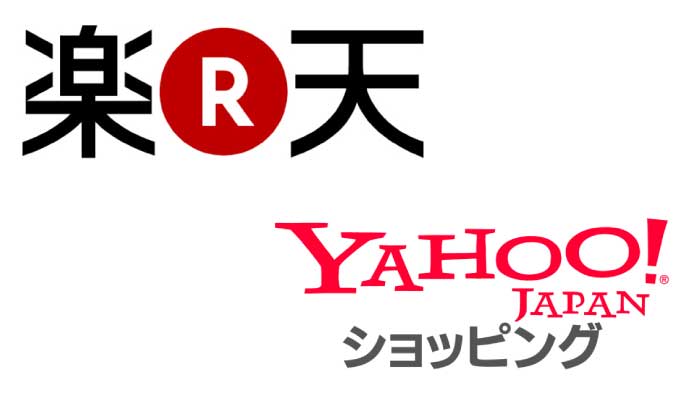 2-4. Sales on Store
We can offer your products for sale because we have relationships with several stores in Tokyo. It is easier to explain the product than EC.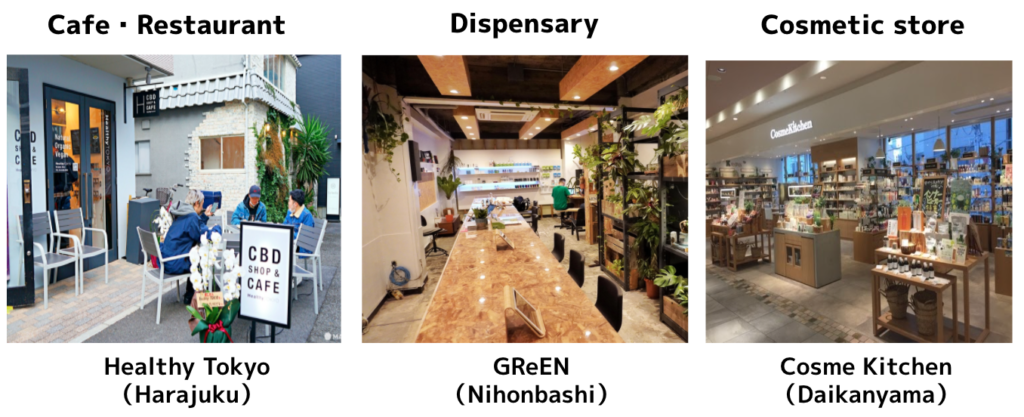 2-5. Creation of your own website
You can create your own e-commerce site and expand your business in Japan.
We create your website in Japanese. Overseas companies such as CBDFx have Japanese branch. We can support everything from site management, product shipping, and imports.
3. Export Support Service
The procedures base on regulation are required to export to Japan. Communication with the Japanese government and customs is complicated. We work in Japan as your agency.
3-1. Regulations in Japan
CBD can be legally exported to Japan if we met the following conditions.

3-1-1. THC is illegal
Products containing THC are illegal in Japan under the "Narcotic Drugs and Psychotropic Substances Control Law".
If THC is detected in the product, it is considered an illegal drug and you will be ordered to retrieve the product. If you do it intentionally, you will be punished.
There is no clear standard about the LOD (Limit of detection) to ensure that THC is not included.
It is said to be less than 0.01- 0.001%, depending on the detection machine used at customs. It is stricter than the WHO standard of 0.2%.
3-1-2. Only stalks or seeds available
The parts of cannabis that can be used in Japan are limited. The following is a quote from the law.
Article 1 "Cannabis" as used in this law means cannabis grass (Cannabis sativa el) and its products. However, mature cannabis stems and their products (excluding resins) and cannabis seeds and their products are excluded.

Cannabis Control Law
Raw materials and products derived from cannabis leaves are illegal, but if they are derived from stems or seeds, they do not violate the law and can be handled legally.
3-2. Export process
The following is the process to export cannabis products to Japan.

3-3. Submission of documents to MHLW
The Ministry of Health, Labor and Welfare's Drug Control Department decides whether CBD products can be imported. They are the department that arrests the cultivation and possession of marijuana.

The following three documents are listed on website as required documents for importing CBD products.
Stem / Seeds statement
Certificate of Analysis
Photo of Extraction process
You receive a phone reply and if there are no problems, you can legally import them.
3-4. Import declaration to Customs
Raw materials, oils, tinctures, gummies, and other foods that can be eaten at the quarantine station are classified as "food", so it is necessary to submit a "food import notification form". Vape and balm can be classified as "general merchandise", so such documents are not required.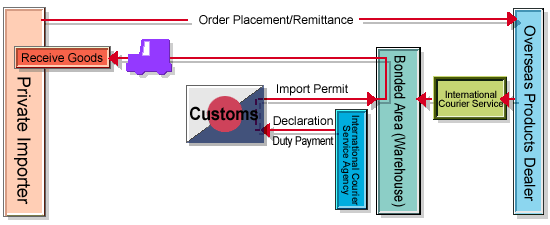 The customs classify imported goods into the following three patterns.
Category 1. Simple review: Import permission is granted immediately.
Category 2. Document review: Submit documents for review.
Category 3. Inspection: Customs inspect the product.
In most cases, the first import will be treated as "inspection". The goods are opened and customs will mechanically inspect THC. If THC is detected here and it cannot be imported, the product will be discarded. Therefore, it is recommended to proceed in small lots for the first time.
It takes about 1-2 weeks from the time your products arrive in Japan to it passes through customs.
When importing the same product, customs officials may not perform the physical inspection from the second time onward, and it is said that it often proceeds more smoothly.
After the second import of the same product, customs may not do an inspection, and it's become more smooth.
4. Partner Recruitment
We are looking for a company that meets the following conditions.
don't have a distributor in Japan yet and want to start exporting products or raw material
have THC FREE products or raw material extracted from cannabis stalks or seeds.
can flexibly adjust the wholesale price according to the Japanese market price.
5. About Us
5-1. Member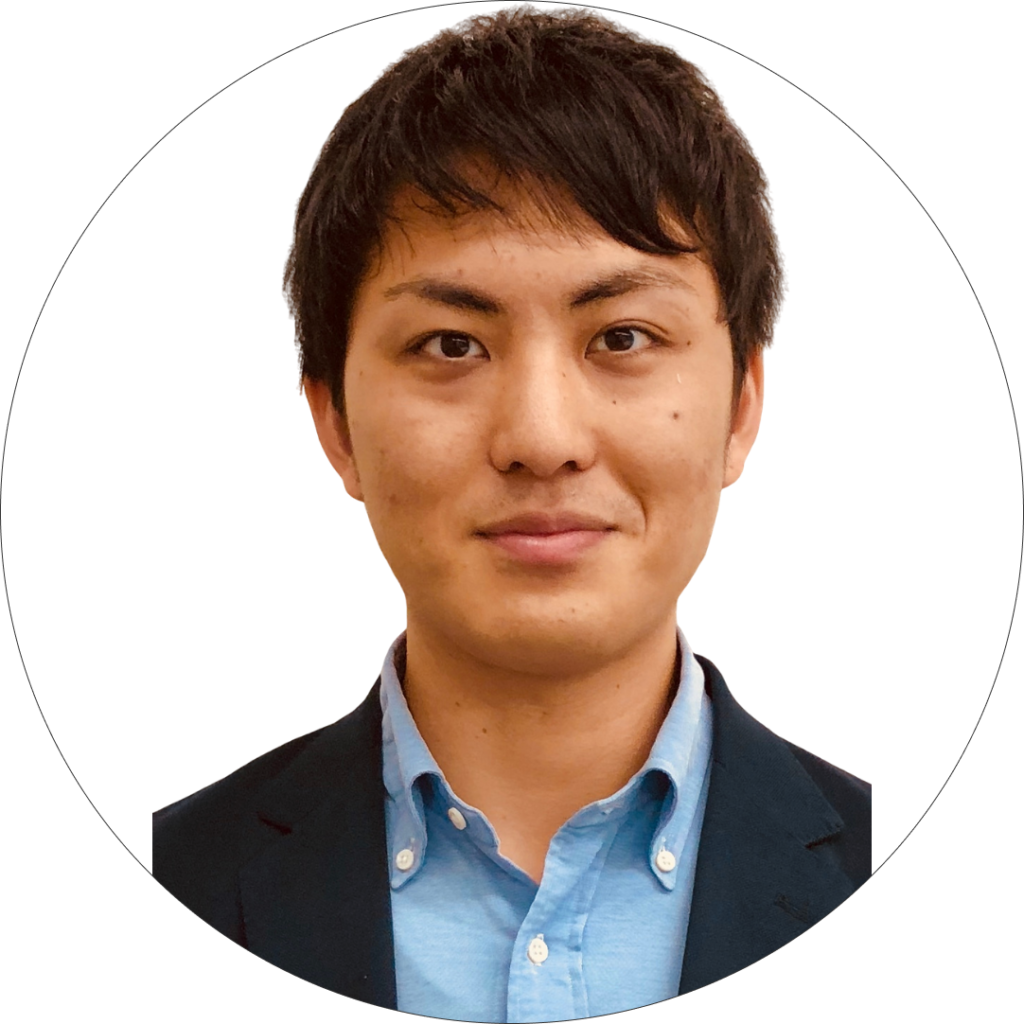 Shuntaro Komagata
Co-founder・CEO
Graduated from the Faculty of Science and Technology at Keio University in March 2015.
Joined a think-tank called "Aoyama Shachu". Engaged in consulting for local governments and developing sales channels for companies in overseas markets.
Engaged in data science and Product Manager of subscription business at "FiNC Technologies".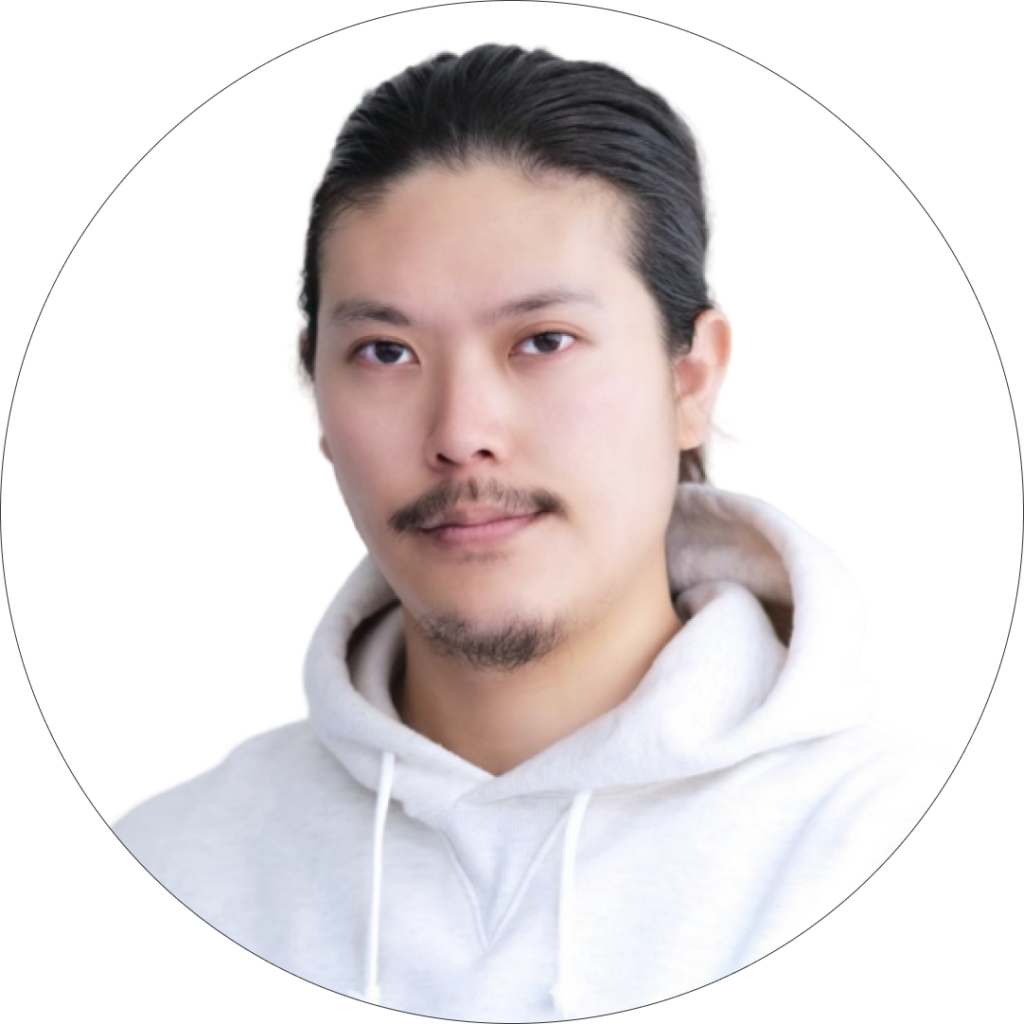 Yuta Inoue
Co-founder・COO
Graduated from the Faculty of Comprehensive Human Sciences, Kyoto University in March 2015. Major is philosophy.
Joined COLOPL. Engaged in investing in the XR field in the US and Japan,
After that, developed new businesses such as influencer including VTuber and VR.
5-2. Company Profile
Established February, 2020
---
Director  ・Shuntaro Komagata
      ・Yuta Inoue 
---
Location  2F B Tanimoto Building
       3-1-22 Shimomeguro,
       Meguro-ku, Tokyo, 〒153-0064
---
Service  ・Wholesale of CBD goods
      ・Manufacture of CBD goods
      ・CBD business consulting